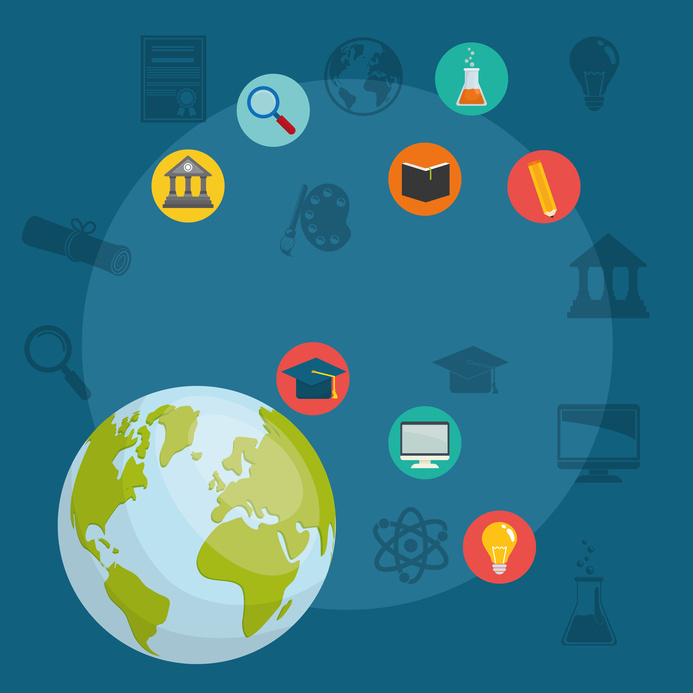 How innovative is your higher education institution?
Being an entrepreneurial higher education institution depends upon individuals, and innovative ways of doing things. There is no 'unique' approach, but a variety of ways in which HEIs behave entrepreneurially, for example, in how they manage resources and build organisational capacity, involve external stakeholders into their leadership and governance, create and nurture synergies between teaching, research and their societal engagement, as well as knowledge exchange. This also includes recognising and building on what already exists.
Now in its third year, HEInnovate has been used by 100s of institutions across Europe to assess their entrepreneurial and innovative potential.
Start now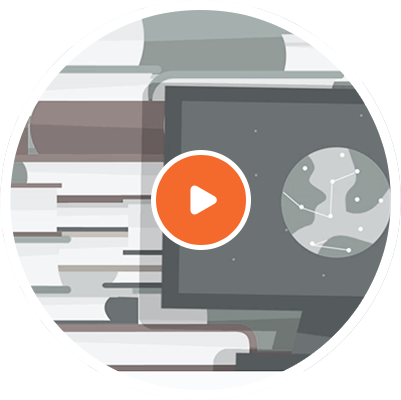 About HEInnovate
The European Commission and the OECD have joined forces to support higher education institutions with the creation of the self-assessment tool HEInnovate. HEInnovate facilitates the assessment of an HEI in a systematic way, opening up discussion and debate on the entrepreneurial and innovative nature of higher education institutions.
It is free, confidential and open to anyone to use. HEInnovate can be used by all types of higher education institutions. Rather than defining a single way forward, it offers self-assessment, guidance and good practice materials to take action.
Read more
Self-assessment tool overview
Leadership and Governance

This section of HEInnovate explores those factors which relate to the leadership and governance of a Higher Education Institution. In order to develop an entrepreneurial culture in an institution, strong leadership and good governance are crucial.

Many Higher Education Institutions include the words "enterprise" and "entrepreneurship" in their mission statements but this needs to be more than a reference. This section highlights some of the important factors a Higher Education Institution may consider in order to strengthen their entrepreneurial agenda.

Organisational Capacity: Funding, People and Incentives

Higher Education Institutions can be constrained by their own organisational structures and approaches, making it more difficult to carry out the types of entrepreneurial activities which support their strategic objectives.

This section highlights some of the key areas a Higher Education Institution may look at if it wishes to minimise the organisational constraints to fulfilling its entrepreneurial agenda. This includes the financial strategy, attracting and retaining the right people and incentivising entrepreneurial behaviour in individuals.

Entrepreneurial Teaching and Learning

Higher Education Institutions are expanding their entrepreneurship and entrepreneurial education offer to the organisation as a whole, including all staff and students.

This section of the framework highlights a number of areas in which entrepreneurial development can take place, reflecting the need for the organisational structure to support entrepreneurial development as well as provide the right tools to deliver education and training opportunities both internally and via the external environment.

Preparing and Supporting Entrepreneurs

The decision to commit to entrepreneurship is not a single act but a process. For Higher Education Institutions to be entrepreneurial they need to support the pathways taken by would-be entrepreneurs (staff and students) from ideas to market growth or into employment. This is not just a process internal to the institution but one where a pluralistic approach in necessary providing access to internal and external opportunities and expertise.

This section of the framework gives statements for HEI's who wish to support "intrapreneurs" in their career development or enterprising individuals on their pathway to becoming an entrepreneur.

Knowledge Exchange and Collaboration

Active involvement of a range of stakeholders has been shown to be a contributing factor in successful Entrepreneurial Higher Education Institutions. Building and sustaining relationships with key partners and collaborators is essential in achieving the full potential of a Higher Education Institution, in entrepreneurship, in research, teaching and in other third mission activities.

There are several components to the external environment including relationships with the public sector, regions, businesses, alumni, professional bodies etc. The motivation for this commitment is to create value for the Higher Education Institution and society.

The Internationalised Institution

An international perspective at all levels has been identified as one of the characteristics of an Entrepreneurial Higher Education Institution. As internationalisation is increasingly integrated into strategic processes, it becomes essential for HEI's to be able to make informed decisions on institutional direction, as well as assess and enhance performance according to different objectives over a wide range of international activities.

It is not possible for a Higher Education Institution to be entrepreneurial without being international but the HEI can be international without being entrepreneurial. This section of the self assessment provides a number of statements which reflect the influence of the international environment on the entrepreneurial aspects of teaching, research, talent development, new opportunities and culture.

Measuring Impact

Underlying the drive to create a more entrepreneurial Higher Education Institution is the need to understand the impact of the changes which are made. There are many different types of impact a Higher Education Institution may seek ranging from the local to the global. The impacts affect internal stakeholders (students/graduates, staff) and also external stakeholders (local businesses, organisations and whole communities).

Impact measurement in HEIs is underdeveloped. The majority of the measurements found in the literature relate to spin-offs, IP and research outcomes rather than graduate entrepreneurship, retaining talent, local economic development or the impacts of the broader entrepreneurial strategy. Therefore this section identifies the areas where a Higher Education Institution might want to measure rather than what to measure.
Testimonials
The HEInnovate workshop facilitator was very insightful.

Head of Research and Liaison with Business, University of Cyprus

Thank you for the great help you're giving to our institution and to our country!

Professor of International Management and Finance at IULM International University of Languages and Media, Milan, Italy
Latest news
Dissemination meeting to present the draft review report of the Netherlands organised by the Ministry of Education, Culture and Science, EC & OECD. The HEInnovate team will be hosting around 50 participants from a range of HEIs and the members of the review steering group, which includes besides the Ministry of Education, Culture and Science, the Ministry of Economic Affairs, VSNU, VH, RVO and NVAO. Prior to the dissemination event a workshop will be organised for higher education institutions on the self-assessment tool with presentation of how the tool was used in Ghent University.