Submitted by: HEInnovate Admin on 2021-06-04 14:35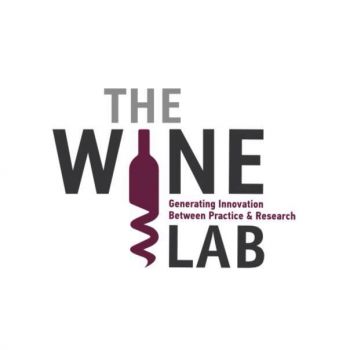 Did you know that Europe is a leading wine producer, with around 175 million hectolitres produced every year and 45% of the world's wine-growing areas?  The wine sector permeates many levels of European life, contributing significantly in terms of its socio-economic, environmental and societal impact. Where vines grace the landscape, the wine sector provides employment to millions, helping sustain the fabric of rural societies and maintain a way of life that is central to the very notion of European identity. However, this sector is composed of an overwhelming majority of small producers, who usually need support to succeed in the market.
Alessio Cavicchi, professor at the University of Macerata (Marche region, Italy) and project coordinator, referring to the conception of The Wine Lab, says: "When I started working in Macerata I asked myself how my work with students, with professionals and entrepreneurs could make a real contribution to a wonderful even if marginal and unspoiled area". Starting from this point, the Knowledge Alliance (KA) The Wine Lab aimed to create the foundation for a dialogue among research, business and regional communities, including Universities in Agriculture, Oenology and related fields, and small wineries, mainly those located in disadvantaged areas, to stimulate knowledge flow and simultaneously generate and accelerate innovation in the wine sector.
The Wine Lab project brought together a transnational consortium from 5 EU countries (Austria, Greece, Hungary, Italy and Cyprus), involving 12 experts with complementary experience and expertise, namely academic institutions with related research activities and specialised centres in the wine sector, wineries in disadvantaged areas and business partners from the fields of communication, entrepreneurship, evaluation, and ICT solutions.
Small wineries were the central focus of TWL, which contributed to broadening the socio-economic development of those regions. The project was built on promoting clustering and networking between HEIs, students and researchers and these local activities. It delivered learning opportunities and capitalised on knowledge of new methods and approaches in policy planning. This model of intervention can be further mainstreamed to other fields such as food production and agri-tourism.
The Wine Lab experience officially came to an end in 2019, but from its heritage a wide range of concepts have been developed. Among them the International Student Competition on Place Branding and the Mediterranean Diet. Now on its 5th edition, the International Student Competition aims to involve young students in the implementation of an action plan aimed at enhancing the food, wine and cultural heritage of the Marche region, and also engaging with external stakeholders.
Read the full story here.