Info Sessions about EIT HEI Initiative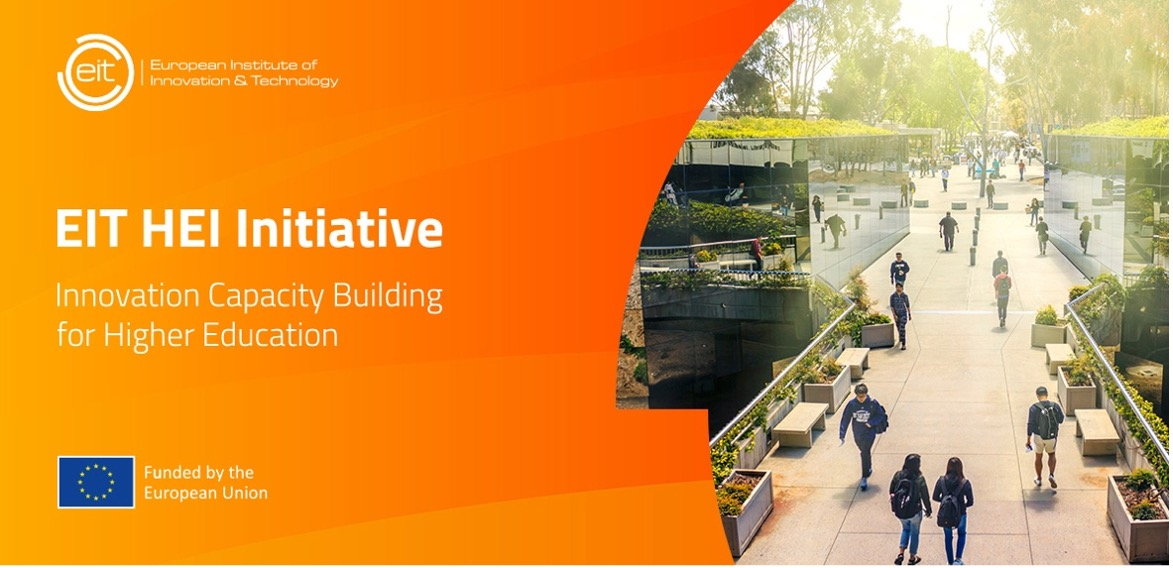 The EIT's HEI Initiative: Innovation Capacity Building for Higher Education is an action of EIT – the European Institute of Innovation and Technology. The specific objectives of the HEI Initiative are to contribute to the EIT mission of boosting sustainable, inclusive economic growth by reinforcing the innovation capacity of Europe, whilst also extending the impact of EIT education beyond individual faculties and departments, mobilising all levels within the education value chain​. The HEI Initiative was launched on 1 January 2021, and in total 23 HEI projects were selected from the HEI Pilot Call, involving 297 organisations, of which 142 were HEIs, representing 32 European countries. Each selected HEI project will last 24 months and receive up to EUR 1,2 million per HEI project.
The HEI Call 2 will be launched on 18 November 2021 and several Online Info Sessions will be organised. The EIT's HEI Initiative Team will present the call in more detail and attendees will also have the opportunity to ask questions. These webinars will cover eligibility requirements, evaluation, administration, and guidance on how to define an Innovation Vision Action Plan. There are three info sessions available from which to choose. Registration is a must:
7 December 2021, 14:00−15:15 CET (register by 4 December 18:00 CET)
8 December 2021, 10:00−11:15 CET (register by 5 December 18:00 CET)
10 December 2021, 13:30−14:45 CET (register by 7 December 18:00 CET)
The HEInnovate Team will also run a webinar to help potential applicants with the use of the HEInnovate website (https://heinnovate.eu). This Introduction to HEInnovate webinar will only focus on the use of the website and the self-assessment instrument. The webinar will take place on:
Monday, the 13th December 2021, 17:00-18:15 CET and will include a Q&A session from the audience as well.  Please note, that registration is needed for this webinar as well due to limited places available. The webinar will be recorded and made available at a later date on the HEInnovate website. Please register for the webinar here: Introduction to HEInnovate webinar
Once you register to any of these webinars, you will receive a confirmation email with the joining link. We will also email the joining link to all registrants again before the webinars take place.