HEInnovate country review highlights good practices and policy actions in Italy
Submitted by: James Ankobia on 2020-01-13 09:44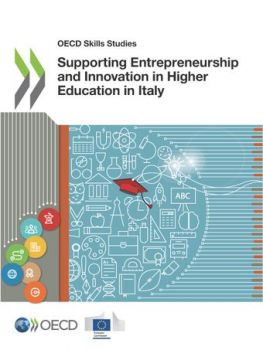 The HEInnovate country review for Italy highlights that good practices are burgeoning all over the country, both in the most developed and less affluent regions. The report is now available to download at heinnovate.eu/en/resources, and illustrates policy actions promoting the entrepreneurial and innovative activities in the Italian higher education system, focusing on 11 case study universities. It discusses strategies and practices adopted by Italian higher education institutions to innovate, engage, and generate value for the society and the economy.
The report finds that Italian universities have a diversified portfolio of initiatives ranging from more traditional technology transfer activities and spinoffs, to the promotion of sustainable development goals-related skills. Several higher education institutions have also played an important role in regenerating the urban ecosystem in which they are located. Others represent an important international gateway for their regional community. All are active in deploying digital innovation to offer better services to their faculty and students as well as innovative teaching and learning opportunities.
In order to strengthen the ongoing innovation efforts, the HEInnovate report recommends to develop a shared national strategy that allocates sustainable resources to the higher education system and institutions, and sets the conditions for policy synergies to emerge. In particular, the involvement of all relevant government branches – alongside the Ministry of Education - is needed to make the most out of opportunities provided by policies such as "industry 4.0", Smart Specialisation strategies backed by European Structural and Investment Funds, and specific EU initiatives aimed at creating large innovation and science networks (open science and open innovation). The report suggests that this coordinated mobilisation would allow Italy to implement a "university 4.0" strategy.
So far nine EU Member States have completed an HEInnovate review: Bulgaria, Hungary, Ireland, Poland, The Netherlands, Croatia, Romania, Austria and Italy. If you are interested in knowing more about HEInnovate country reviews, you can find the reports in the resources section of the HEInnovate website, or at this link.